New to Our Shelves This Week:

Toy Story 3
The third installment in Pixar's much-loved series is one of the best films of the year. Thrilling, funny, intense, and sweet - with imagination and heart to spare. Also released this week: Pixar's
Cars Toon: Mater's Tall Tales
.

The Pacific
The Steven Spielberg/Tom Hanks produced follow-up miniseries to the excellent
Band of Brothers
. This one follows several soldiers as they endure the relentless battles and challenges of the Pacific campaign.

Centurion
Neil Marshall (
The Descent, Dog Soldiers
) directs this tale of bloody Roman war adventure.

Once Fallen

ExTerminators

The Broken
Flame and Citron

The Hungry Ghosts
Love & Distrust

Please Remove Your Shoes
An interesting, often infuriating, look at airport security - particularly its failures and shortcomings in the times before and since 9/11.
The Way We Get By
Documentary about three senior citizens who greet U.S. troops at a small airport in Maine. Scored by Zack Martin, former Waterfront Video employee!
Don't Forget to Re-set Your Clocks this Sunday!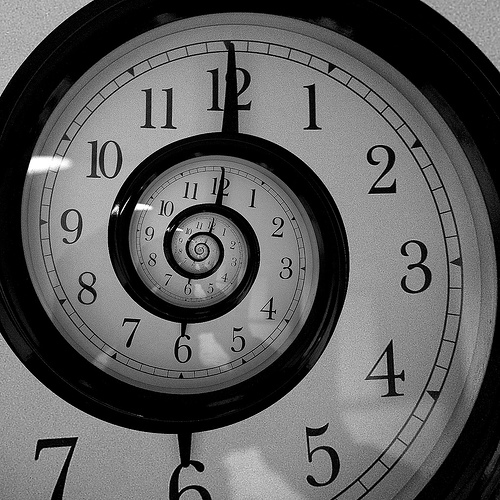 As we prepare to collectively travel backwards in time an hour this weekend, we thought we'd take a gander at this very common science-fiction motif...
From ridiculous comedies (
Bill & Ted
;
Austin Powers
) to earnest romances (
The Time Traveler's Wife
;
Kate & Leopold
;
Somewhere in Time
), from suspense thrillers (
Time After Time
;
Frequency
) to action adventures (
The Terminators
;
The Time Machines
), time-travel has provided fuel and fodder for a surprising range of movies and television series. Here, we spotlight some favorites:
Twelve Monkeys
-- along with its source inspiration Chris Marker's 1962 short,
La Jetee
-- is easily one of the best of its kind. Terry Gilliam's thriller is equal parts sci-fi headscratcher, eco-suspense tale, and offbeat comedy. Features great turns by Bruce Willis, Brad Pitt, Madeleine Stowe, and a host of Gilliam regulars. His 1981 adventure yarn
Time Bandits
- an exuberant, comic romp - also deserves mention here.
Back to the Future Trilogy
- a generational classic that just received a 25th Anniversary special DVD release. (Among other fascinating tidbits, the extra features include footage of the "original" Marty McFly: Eric Stoltz!)

Donnie Darko
- Richard Kelly's audacious debut film is an engrossing, strange, fun film that toys with time in innovative ways. (Warning: the longer director's cut spends time trying to explain its own machinations... not necessarily to the benefit of the movie.)

The Girl Who Leapt Through Time
- the animated tale of a teenage girl who discovers she has a special gift... a gift with potentially disastrous consequences, of course. New to our shelves!
Primer
- this low-budget sleeper has quickly taken a place of pride in the subgenre's canon.

Timecrimes
- another low-budget entry, this Argentinian thriller does quite a bit with very little.
Groundhog Day
- Harold Ramis' unique take on the time-travel trope finds Bill Murray's reporter living the same 24 hours repeatedly.
Time-travel tropes have also been a staple of t.v. series from the early days (
The Time Tunnel; The Twilight Zone
) to the current day (
Life on Mars; Stargate
) and everything in between (
Red Dwarf; Voyagers; Quantum Leap
). Some of the best:
Star Trek
- no other show has explored the theories and implications of time travel more than Gene Rodenberry's classic sci-fi series (in all its iterations). And for your convenience, we have a DVD set that packages some of the best episodes together. See:
Star Trek - Time Travel
.
Doctor Who
- the British cult favorite not only uses time-travel as part of its basic premise, the show itself has lived through many decades and changes. Its current incarnation is about to release Season Five on DVD next week.

Futurama
- Matt Groening's knowing, hilarious animated series has been resurrected and continues to make great use of temporal conundrums and the potential absurdities they contain.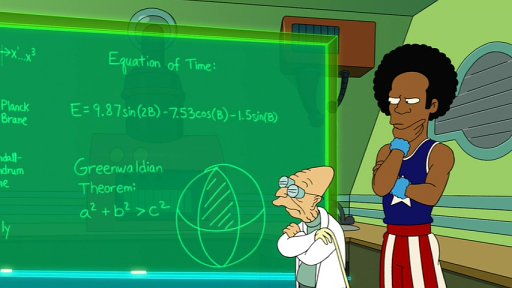 For more news, updates, and exclusive deals,
find us on Facebook and follow us on Twitter!