Costume Time!

Come get your Halloween on.

Friday through Monday (10/28 - 10/31),

Rent a movie in costume and get a second rental free!
New to Our Shelves This Week:
Captain America: The First Avenger
Marvel's origin story of the patriotic crusader is set primarily during WWII. The movie finishes setting the stage for the upcoming superhero ensemble flick,
The Avengers.

Attack the Block
Edgar Wright produced this Joe Cornish directed alien invasion story set in the rough estates of South London. A group of young hoods find themselves on the frontlines in this clever, impressively handled blast of old-school fun. Read Margot Harrison's fun review of the flick
here
.
A Little Help
The Office
's Jenna Fischer stars in this tale of a hard-drinking mother and her 12 year old son trying to get by.
Father of Invention
Kevin Spacey plays a smugly arrogant (surprise!) infomercial guru who winds up in prison, and afterwards wants to re-connect with his estranged daughter. Also stars Camilla Belle, Heather Graham, Johnny Knoxville, Virginia Madsen, & Craig Robinson.
Winnie the Pooh
The lovable (and hungry) Pooh bear stars in a new feature-length adventure, involving the missing tail of everyone's favorite misanthropic donkey.
Rare Exports: A Christmas Tale
A holiday treat from Finland with surprises in store!
City of Life and Death
Chuan Lu's well-received film depicts the Nanking Massacre of 1937.
Shaolin
The monks of Shaolin stand strong against evil warlords (are there any other kind?) in this historical martial arts epic.
Exorcismus
The title may evoke images of some demon-possessed dinosaur, but this Spanish horror film plays it modern.

Faces in the Crowd
A woman suffers 'face-blindness' after being attacked by a serial killer in this horror thriller starring Milla Jovovich.
The Countess
Actress Julie Delpy (
Before Sunrise
;
2 Days in Paris
) directs this historical horror piece about a 16th century Hungarian countess whose belief in the rejuvenating benefits of virgin's blood leads to some messy cosmetic practices. Also stars William Hurt and Daniel Bruhl.
Prayers for Bobby
Sigourney Weaver was nominated for both an Emmy and a Golden Globe for her portrayal of a devout evangelical Christian trying to come to terms with her son's homosexuality.
Severe Clear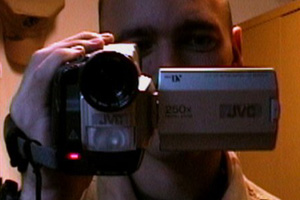 A first-person POV documentary shot by First Lieutenant Mike Scotti on his Mini-DV camera during the 21-day advance on Bagdad.
The People vs George Lucas
A doc pitting fans and fanatics against the tinker-prone filmmaker.
Nirvana: Live at the Paramount
Robot Chicken
- 5th Season
Luther
- 2nd Season
Idris Elba (
The Wire
;
The Office
) returns as a psychologically unstable detective in this BBC series.

Day One
A 1989 dramatization about the efforts (and regrets) involved in the development of the first atomic bomb. Stars Brian Dennehy, David Strathairn, Hal Holbrook, & Hume Cronyn.
Machuca
A political coup in Chile is observed from the perspective of two young boys.
Hamlet at Elsinore
Available for the first time, this 1964 production of
Hamlet
was staged and filmed in Elsinore, the original setting of the play. Christopher Plummer plays the dane; Michael Caine, Robert Shaw, Donald Sutherland, & June Tobin also star.
Island of Lost Souls
Criterion releases this pre-code horror classic based on H.G. Wells' novel
The Island of Dr. Moreau
. Great creature effects, deliciously lurid undertones, and a villainously queeney Charles Laughton make this one a must-see for horror fans.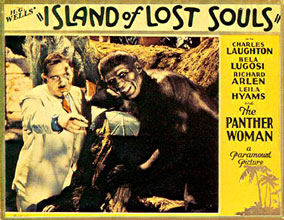 For more movie news & notes
-- as well occasional exclusive deals --