HAPPY HALLOWEEN!!
There's
so much
going on in town this weekend... including:
The final weekend of the 25th annual
Vermont International Film Festival
. Lots of great films and events still to catch! Report back either here or on our Facebook page to let us know what you saw and what you thought...
The Rocky Horror Puppet Show
has three more days (& five more performances) left. Read the glowing 7 Days review
here
. And be sure to save your ticket stubs - they'll get you a free rental from our Horror, Musicals, Sci-Fi, or Cheese & Sleaze sections!

The Shape of Things
, Neil LaBute's acerbic drama,
opens this weekend and runs through the next, presented by Champlain College Theater at FlynnSpace.
And on Friday night, prolific Burlington-based playwright Stephen Goldberg's work is showcased in the city's newest venue, The Off Center for the Dramatic Arts, located at 294 N. Winooski St. The event is billed as
Goldberg: Scenes, Monologues, and Other Disturbances
.
And as if all that's not enough to keep everyone busy, there are also a ton of great new releases on DVD to check out...
New to Our Shelves This Week:
The Girl Who Played With Fire
Catch the second installment of this worldwide phenomenon before the third and final film hits theaters next week.
Winter's Bone
A neo-realistic, Appalachia-set thriller with a forebodingly authentic sense of place and great, understated performances. A festival favorite.
You Don't Know Jack
Not a biopic of Jack Kevorkian, but rather a dramatization of the issue of self-determination. Barry Levinson directs; Al Pacino, John Goodman, Susan Sarandon, & Brenda Vaccaro star.
Sex and the City 2
Everyone Else
A young couple's relationship receives close scrutiny in this Swedish character study.
Wild Grass
Octogenarian filmmaker Alain Resnais shows no signs of slowing down...
Passenger Side
Road trip, indie style. Starring Adam Scott.
Kisses
Two kids spend Christmas night on the streets of Dublin.
Searchers 2.0
The latest from Alex Cox sounds intriguingly odd.
Nice Guy Johnny
The newest movie by Edward Burns.
Clapham Junction
A group of gay men decide to end the bullying and harassment they face in this British film.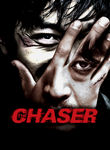 The Chaser
My favorite DVD cover of the week.
Eleventh Hour
Patrick Stewart plays a scientist in this British mystery mini-series.
Venture Bros.
- Season 4.1

In Treatment
- Season 2
New city. New patients.
The Twilight Zone
(original) - Season 1
What's your favorite episode of this classic series?
The Royle Family
- Season 1
Lady in White
An offbeat horror-esque tale from the 80's.
Paths of Glory
(Criterion)
Kubrick's great WWI picture gets the Criterion treatment.
House
(Hausu, 1977) (Criterion)
A fascinating curio - pure lunatic cinema! Part comedy, part fantasy, part horror, and all nutzoid.


For more news, updates, and exclusive deals,
find us on Facebook and follow us on Twitter!