New to our shelves in the last two weeks:
Midnight in Paris
A charming confection by Woody Allen (that also happens to be one of the biggest box office successes of his long and varied career) centers around a blocked writer (Owen Wilson) vacationing in Paris with his rather mismatched fiancee (Rachel McAdams). Some midnight strolls lead to some fantastical journeys.
Margin Call
An excellent dramatization of the financial crisis of 2008, set in a 24-hour period. Features great understated turns by Kevin Spacey, Zachary Quinto, Paul Bettany, Demi Moore, Jeremy Irons, and Stanley Tucci.
Warrior
The Fighter
of the year, featuring lauded performances by Tom Hardy, Joel Edgerton, and Nick Nolte.
Dolphin Tale
Based on the true story of a dolphin who lost his tail and was surgically fitted with a prothesis (starring the actual dolphin!), this family friendly feature also stars Ashley Judd, Harry Connick Jr., Morgan Freeman, and Kris Kristofferson.
The Tempest
Director Julie Taymor (
Titus
;
Spider-Man: Turn Off the Dark
) takes on Shakespeare's final play, with Helen Mirren in the Prospero role. Also features Alfred Molina, Russell Brand, Djimon Hounsou, Ben Whishaw, David Strathairn, Chris Cooper, and Felicity Jones.

Brighton Rock
A new adaptation of Graham Greene's novel of teenage delinquency in 60s England.
Straw Dogs
This remake of Sam Peckinpah's 1971 controversial thriller stars Kate Bosworth, James Marsden, and
True Blood
's Alexander Skarsgard.

Catch .44
A noirish suspense tale featuring Forest Whitaker, Bruce Willis, and Malin Akerman.
Apollo 18
Don't worry: it'll still make sense even if you haven't seen
Apollo 14
through
Apollo 17
.
Final Destination 5
Apparently, the final destination hasn't yet been reached and there are still more gruesome ways for younguns to die.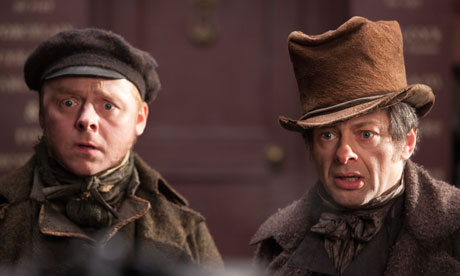 Burke & Hare
John Landis (
An American Werewolf in London; The Blues Brothers
) directs this ghoulish comedy about Victorian era grave-robbers, starring Simon Pegg, Andy Serkis (without CGI-enhancement!), Jessica Hynes, Isla Fisher, and Tom Wilkinson.
Colombiana
Zoe Saldana (
Avatar
;
Star Trek
) headlines this South American set actioner.
Trigger
Maverick Canadian director Bruce McDonald (
Pontypool
;
Highway 61
) directs this tale of two ex-bandmates (Molly Parker and Tracey Wright) who re-unite for an evening.

Pete Smalls is Dead
Black comedy featuring Peter Dinklage, Mark Boone Jr., Tim Roth, Rosie Perez, and Steve Buscemi.

A Good Old Fashioned Orgy
Jason Sudeikis headlines this comedy about aging friends who come up with a questionable plan to recapture their youth for an evening.
The 39 Steps
A new adaptation of John Buchan's novel.
Julia's Eyes
A Spanish horror thriller, produced by Guillermo del Toro.
Love Crime
Kristin Scott-Thomas and Ludivine Sagnier play two women caught up in a dangerous relationship in this French thriller.
Love Exposure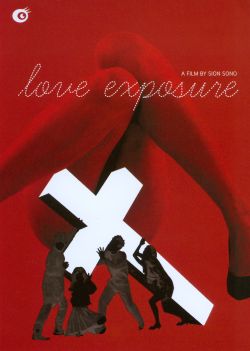 Director Shion Sono (
Suicide Club
;
Strange Circus
) helms this four-hour blend of romance, comedy, drama, and action that follows three abused and neglected youths whose lives intersect in wild and unpredictable ways.
The Tree
Charlotte Gainsbourg plays a grieving wife and mother in this adaptation of a novel by Judy Pascoe.

Island Etude
A Taiwanese drama about a deaf student who decides to cycle around the country before graduating.
Saint Nick
The dark side of Santa Claus! Read Margot Harrison's intriguing review of the Danish horror comedy
here
.

Tuesday, After Christmas
A Romanian drama about a married man's affair with a much younger woman.
The Piano in a Factory
A custody battle propels this Chinese drama, which finds the father attempting to build a piano from scratch in order to entice his daughter to live with him.
The First Grader
An octogenarian villager decides to attend school for the first time in this Kenyan-set film.
DOCUMENTARIES:
Woody Allen: A Documentary
An excellent portrait of the prolific writer and director (44 films and countin!), featuring candid interviews with colleagues, friends, and the man himself.

Eames: The Architect & the Painter
Documentary about the husband and wife team of Ray and Charles Eames, two of America's most influential and important industrial designers.

Bobby Fischer Against the World
A great examination of the famed chess player and his troubled life.
Life After Tomorrow
An interesting look at various women who starred in professional productions of the popular musical Annie when they were young and how the experience has shaped their lives - for better or worse.

Jane's Journey
After establishing herself as one of the world's foremost primatologist, Jane Goodall stepped away from her science career to devote herself full-time to environmental and philanthropic causes.
Armadillo
On the ground perspective of a group of Danish soldiers in Afghanistan in 2009.
Worst in Show
Ugly dogs need love, too.
SERIES:
The Borgias - 1st Season
Shameless - 1st Season (US & UK)
The Increasingly Poor Decisions of Todd Margaret - 1st Season
Futurama - 6th Season
Archer - 2nd Season
For more movie news & notes
-- as well occasional exclusive deals --