This week, one of the year's most intriguing and entertaining movies
, Exit Through the Gift Shop
, gets its DVD release. Street artist Banksy directs with a knowing wink and, in the process of providing a genial and general recent history of the underground/graffiti-art movement, also offers plenty of food for thought concerning Art and the Art World.
There are several other films on the subject worth checking out, including another recent arrival,
Next: A Primer on Urban Painting.
We also recommend:
PoPaganda: The Art and Crimes of Ron English
Jean-Michel Basquiat: Radiant Child
Beautiful Losers
Piece By Piece
Infamy
Style Wars
New to our shelves this week:
This was a huge week for new releases and new arrivals - so many choices!
Micmacs
Jean-Pierre Jeunet (
Amelie; City of Lost Children; Delicatessen
) returns with a tale of head injuries, homelessness, and corporate weapons manufacturers.
The A-Team
Joe Carnahan (
Narc; Smokin' Aces
) directs this big-budget take on the 80s television series.
The Other Guys
Despicable Me
Nanny McPhee Returns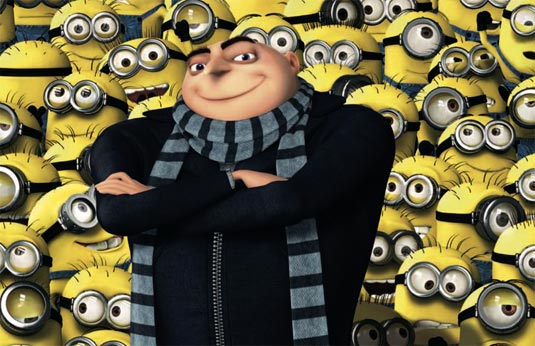 Mother and Child
Cyrus
Frenemy
The Trotsky
Disengagement

The Sicilian Girl
Mademoiselle Chambon
A Complete History of My Sexual Failures
Nightmares in Red, White, and Blue
A look at America's relationship with the horror movie genre.
Joan Rivers: A Piece of Work
A surprisingly compelling documentary about the comedienne which is by turns funny, insightful, and sad.
A Walk Into the Sea
A portrait of underground filmmaker Danny Williams and the time he spent with Andy Warhol's Factory before disappearing without a trace.
Gasland
Another documentary on the Academy's shortlist, Josh Fox's affable but provocative look at the repercussions and lack of discussions surrounding the mining and use of natural gas is sure to raise questions as well as righteous indignation.
Foodmatters
24 - 8th Season
Doc Martin - 1st Season
Inspector Lewis - 1st Season
Coming Out Friday:
The Town
Ben Affleck follows up his directorial debut,

Gone Baby Gone

, with another Boston-set crime caper, starring himself, Jeremy Renner, Blake Lively, Rebecca Hall, Chris Cooper, Pete Postlethwaite, and Jon Hamm.

Legends of the Guardian


New Arrivals:
Devils on the Doorstep
This black comedy set during the Japanese occupation of China ran afoul of Chinese censors.
Yojimbo
Kurosawa's influential thriller in a Criterion release.
Stagecoach
John Ford's iconic western gets the Criterion treatment.
Fail-Safe
Sidney Lumet directs this cold war classic.
The Search
Montgomery Clift's first film, directed by Fred Zinneman.

Arizona Dream
Serbian director Emir Kusturica's only English-language film, this unpredictable, often hilarious offbeat gem stars Johnny Depp, Faye Dunaway, Jerry Lewis, Vincent Gallo, and Lili Taylor. It includes a scene I consider to be quintessential Kusturica:
Johnny Depp, wearing a whit
e baptismal-type gown, hair messed-up, clucking like a chicken, squatting on a wheeled c
hair, comes rolling dow
n the hallway to Taylor who's standing in a doorway, beret askew, cigarette dangling from her lips, playing an accordion.

When he reaches her, she puts out her foot and kick
s his chair, sending him careening back down the hallway, into his bedroom, into the arms of Faye Dunaway, and the two proceed to have some hot sexy time.

Afterwards, Depp smokes three cigarettes at once and looks out the window to see a fish swimming through the night rain.
... How can you resist?
A Song For Martin
Bille August's incisive story of a couple confronting alzheimer's.
The Phantom Tollbooth
Chuck Jones' adaptation of the classic children's tale.
Dusty & Sweets McGee
A slice of 70s drug-life in L.A.
None But the Lonely Heart
Clifford Odets wrote and directed this long unavailable film that features one of Cary Grant's best dramatic roles (and one of the only ones where he uses his original cockney accent) and co-stars the legendary Ethel Barrymore.
Dark Shadows
- 1st Set
Check out the original series before the Tim Burton / Johnny Depp remake hits theaters.
Stone
(1974)
The notorious Ozploitation film that is considered something of a precursor to
Mad Max
.
The Toy Box
/
Toys Are Not For Children