No more kidding ourselves, winter is definitely and defiantly here. But if the cold weather starts getting you down, remember nothing beats an evening at home with a warm blanket, hot drink, and a good movie!
And while you're out holiday shopping, don't forget about our
big sale
(buy-one-get-one-free on all previously-viewed movies!) as well as our
special orders
service. (If you want to special order a gift, best to get the requests in soon...) We also have
gift certificates
available.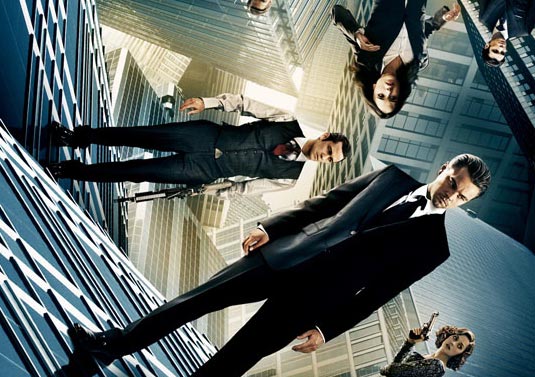 New to our shelves this week:

Inception
One of the most talked about movies of the year (not to mention one of the most successful) comes courtesy of writer/director Christopher Nolan (
Memento; The Prestige; The Dark Knight
) and stars Leonardo DiCaprio, Joseph Gordon-Levitt, Tom Hardy, Ellen Page, Ken Watanabe, Cillian Murphy, Michael Caine, Tom Berenger, Marion Cotillard, Lukas Haas, and Pete Postlethwaite. (did I forget anyone?)
Shrek Forever After

Restrepo
On the shortlist for this year's Best Documentary Academy Award, Sebastian Junger and Tim Hetherington's gripping ground-eye view of a platoon in Afghanistan is based on Junger's book,
War
.

Waking Sleeping Beauty
An insider's account of a decade in the trenches at Disney, between 1984 and 1994, when the company re-invented itself with the help of a group of dedicated, talented animators.
Dancing Across Borders
A dancer's journey from Cambodia to America.

Hugh Hefner: Playboy, Activist, and Rebel
An interesting portrait of a provocative figure, this documentary gives Hefner's social and political activism its due alongside his better known (and often more controversial) claims to fame.
The Year of Getting to Know Us

The Milk of Sorrow
Barry Munday
A Dog Year
The Dolphin: Story of a Dreamer
Harpoon: Whale Watching Massacre

Honkytonk Man

Gable & Lombard

See No Evil, Hear No Evil